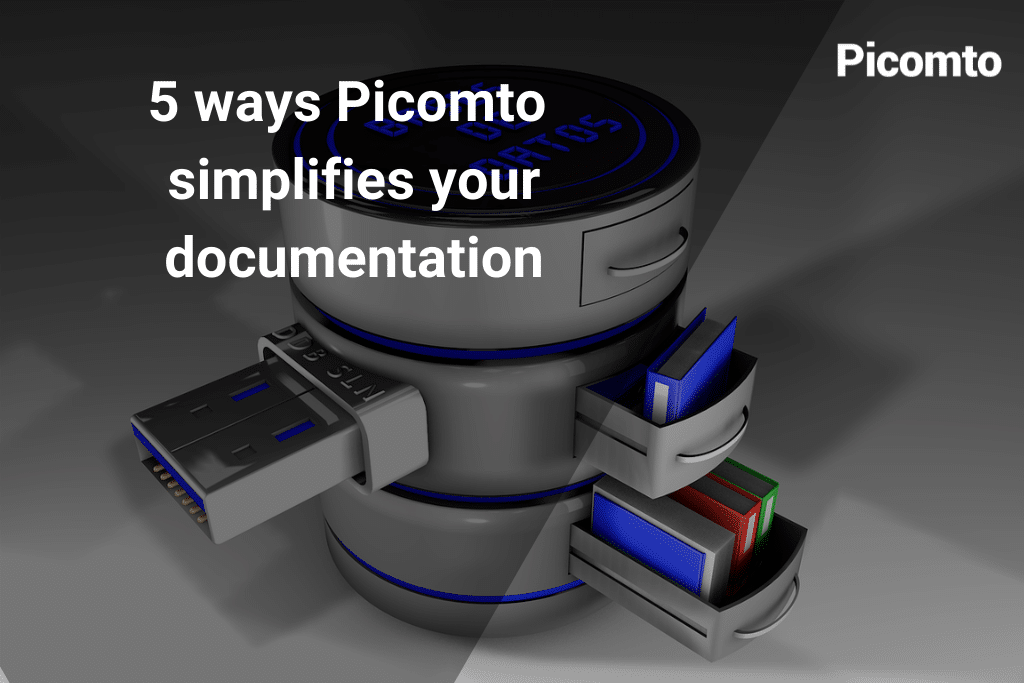 It is important to emphasize that digital transformation of industries is largely based on the change of document processes. Indeed, this has become a common practice among industries that use large volumes of documents in the course of their activities.
Picomto is a solution that helps business leaders to facilitate their documentation. In fact, document management is so important in the industrial field. It does not only ensure cost reduction but also productivity gain.
In this article, we will show the different ways in which this software simplifies your documentation.
Version control
In industry 4.0, dematerialization or even the notion of "zero paper" consists in replacing documents by computer files and digital management of factory data. This new document process helps improve productivity by continuously and automatically controlling data versions. This also promotes teamwork and facilitates exchange between collaborators.
Note that thanks to Picomto, your data is constantly updated. Indeed, this software guarantees a follow up of your documents, depending on the evolution of versions and revisions made. Hence, you will gain usability of information without wasting time with outdated documents. In addition, you will be guaranteed that all operators are working from the latest version of a given document.
In the industrial sector, for example, work instructions are the most indispensable documents in the workshop. Collaborators must have then an immediate access to the right information in order to carry out their tasks.
This software therefore facilitates access to up-to-date information and simplifies exchanges between collaborators.
Role and permissions
Picomto allows you to offer your collaborators a personalized access to information. Thanks to this app, you will be able to manage access and modification rights etc. Hence, according to his position, each operator will have a personal access to the right documents.
Some information is not confidential or not useful for certain positions. Restricting access to documents improves confidentiality and productivity.
Accessibility
Picomto is an essential tool for your company as it facilitates traceability and access to documents. In fact, it is the basis of documents both internally and externally.
This software also facilitates access to information. Equipped with a state-of-the art search system, it allows you to find your documents in no time. Therefore, we can say that information remains accessible at anytime, anywhere and on any medium.
This also helps to promote communication and internal information sharing. As a result, when an operator looks for a document, this tool will facilitate his research by instantly finding the data sought. For example, important documents can be located by name, date or other key words.  Searches that could have taken hours or days with paper records can be done in minutes. Indeed, you no longer need to spend long hours looking for "the right" information among a ton of paperwork. You simply have to use this app to simplify your research operations.
Real time collaboration
Thanks to this app, you will reduce the exchange of information. Moreover, the documents created are accessible everywhere, allowing real-time collaboration on a project. In fact, information is able to access several distribution media and be shared in real time. Hence, collaborators can have an access to an electronic file and every modification is immediately available for the entire team. In addition, operators who work on industrial sites carrying out maintenance rounds will be equipped with a tablet or smartphone to provide real time information relating to their interventions. Therefore, they will be able to communicate with their superiors or even access procedures adapted to their needs in real time. Besides, technicians can consult the history of shared documents at any time. The operator will have feedback in real time too. For example, we can ask him to introduce certain measurement values or enter certain traceability fields. Therefore, we can say that this app saves time and ensures a great deal of efficiency and responsiveness.
Increased security
Data security is a very important point at Picomto. Generally, digital security is more secure than the traditional paper system. It offers several considerable advantages in terms of security. Individual documents can be protected by a password. This ensures that only authorized people who need to view secure information can have access to it.
Storing important files online allows them to be backed up regularly and makes them impervious to physical damage. Therefore, digital preservation of files saves time and space.
Moreover, it should be noted that using an application such as Picomto ensures the secure flow of information between operators, managers, leaders and customers.
On the other hand, unlike paper documents, digital documents help to preserve the industries' history. They are also protected from the dangers of deterioration following fire or water damage.
Obviously, we should not forget that using this new tool efficiently helps to reduce the risk of error since all information is controlled via this software. Manual intervention will be reduced, thus reducing the number of errors.