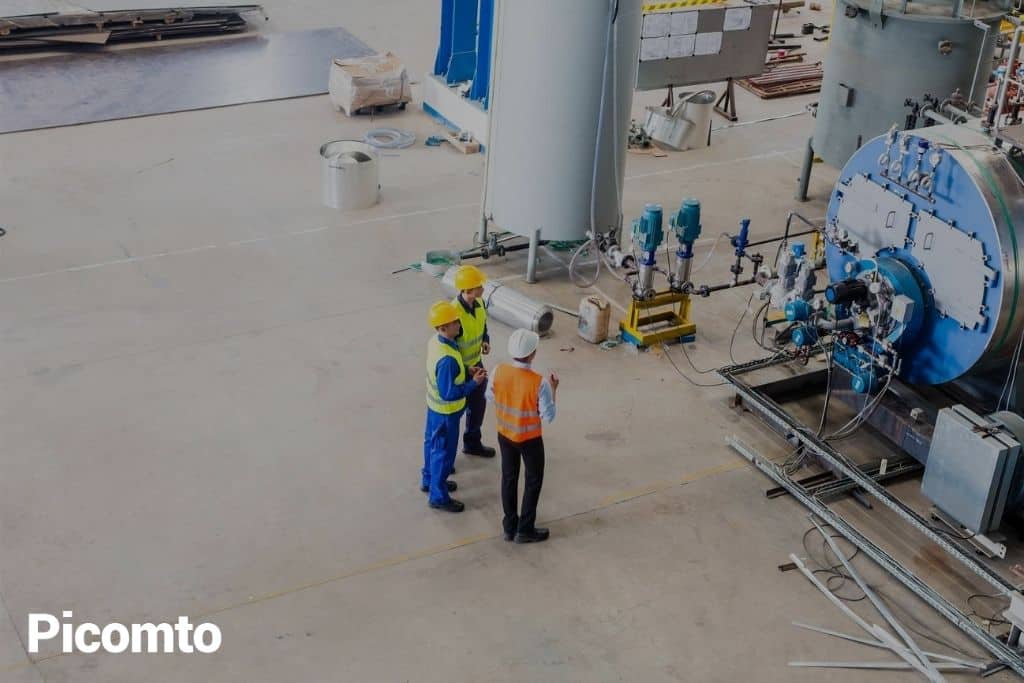 The 4th Industrial Revolution aims to push this field to move towards connected factories where people and machines collaborate throughout the production process. The digitalization of industry requires the rehabilitation of the infrastructure and the invention of new methods and processes. For all this to be achieved, workforce training is a mandatory part of the process. We can ask ourselves here about the future of the human workforce in the era of digitalization.
What is the future of the workforce?
How to reinvent tomorrow's jobs?
How to adapt training to new technologies?
What is the future of the industry 4.0 workforce?
The adoption of new technologies and production processes may require a more skilled workforce. Thus, the biggest challenge for industrialists would be to train their workforce to be able to keep up with the current trend.
Although process automation and digitization make it possible to optimize yield, the human remains one of the pillars of the industry of the future. In fact, the success of this transformation depends on the ability of humans to collaborate and interact with the technologies in place. This is why R&D would be of great importance, as digital innovation is progressing at an increased pace and requires to be always up to date.
How to reinvent tomorrow's jobs?
It is clear that the digitization of the industry has many repercussions on the labour market.
Digitization is constantly reinventing the professions, so the workforce should follow this evolution and acquire new skills to be able to interact with the systems put in place and exploit the data they produce.
The transformation of work implies the transformation of the way it is done. Thus, the greatest challenge for the workforce of the future is training. Here are some of the skills that are essential in the digital age:
The innovation
The ability to solve much more complex problems
Data analysis
Information security.

New expertise needed
These major changes affecting the industry have invented new trades. They allow humans to interact with technology to optimize production. Here are some essential expertises to follow the evolution of things:
IoT: the Internet of Things
Data science: the science of data
The programming
IA: artificial intelligence as well as machine learning
Adapt training to new technologies
To survive and evolve in this connected environment, manufacturers are faced with the challenge of adapting training to new technologies.
Thus, to form a connected workforce, many partners are involved: incubators, universities, etc. External skills are therefore involved in this participatory R&D approach.
Because people remain the main factor in the success of this digital transformation, manufacturers must nevertheless comply with certain standards and regulations, not to mention the Labor Code.
Upgrade skills with dedicated software
Picomto is the solution for creating, viewing and analyzing digital work instructions. Feel free to contact us to know more.