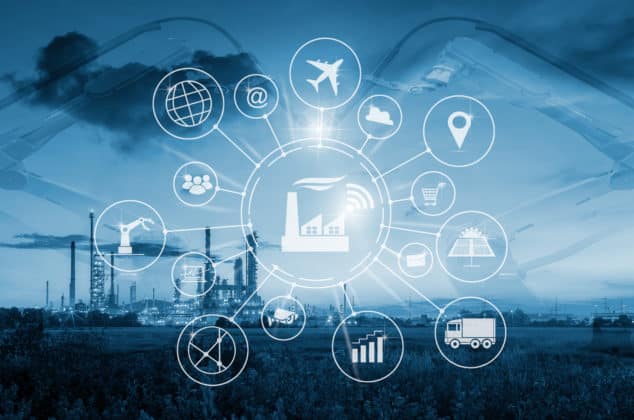 Most operations are controlled and managed by software. This goes from the process to manufacturing, including messaging and maintenance. But while these tools are developed specifically for these tasks, the fact remains that more and more often, these components of the company's information system exchange data with each other. This is indeed one of the major trends emerging in the smart factory.
What are the benefits of software interconnection?
The roles of software in the industry
Software tools are omnipresent in the way a company operates. Today, most of the industry's bodies and services are controlled, managed and monitored thanks to specific software solutions. Coupled with sensors, they make it possible to collect, analyze and report operating and performance data on production equipment. Linked to communication systems, they ensure the proper functioning and management of information exchanges between the company's stakeholders and with external partners, customers, etc.
On the production side, computer-aided production management (CAPM) software supports all manufacturing activities. For their part, CRM makes it possible to manage all aspects of customer relations. We could mention an infinite number of software products that are essential to the life of the industry. Some of them are offered as SaaS (software as a service), i.e. they are installed not on the user's machine, but on remote servers.
All, in any case, constitute the company's information system, an entity in which interconnection is also becoming essential to enable the organization to be more efficient.
A data can be useful to more than one link in the company
Software operating in similar formats, particularly those directly related to production, can be grouped into Manufacturing Execution System (MES) packages. This type of configuration facilitates the exchange of information between this software and their use by the actors concerned.
However, the interconnection also applies to software which, a priori, has very different constructions. Other software, called middleware or mediators, are designed to act as intermediaries between them and allow them to exchange information.
In either case, the interconnection of software allows several links in the organization to use the same data. For example, a Production Order (PO) number can be used both in process control and in the traceability system.
Harmonize information systems
The interconnection of information systems is also a crucial aspect for large companies with several remote sites. By implementing a common information architecture, all remote components of the organization can exchange the data necessary for their activity in a simplified and reliable way.
Thus, the various sites benefit from a common management of their customer files and commercial information, for example, in order to harmonize their actions.
To do this, solutions such as EAIs (Enterprise Application Integration) are implemented to ensure application interoperability.
About Picomto
Picomto is a software solution for capturing and disseminating operational know-how in the industry. It can be integrated natively into all information systems and software (ERP, MES, CMMS, etc.) to improve accessibility and efficiency.