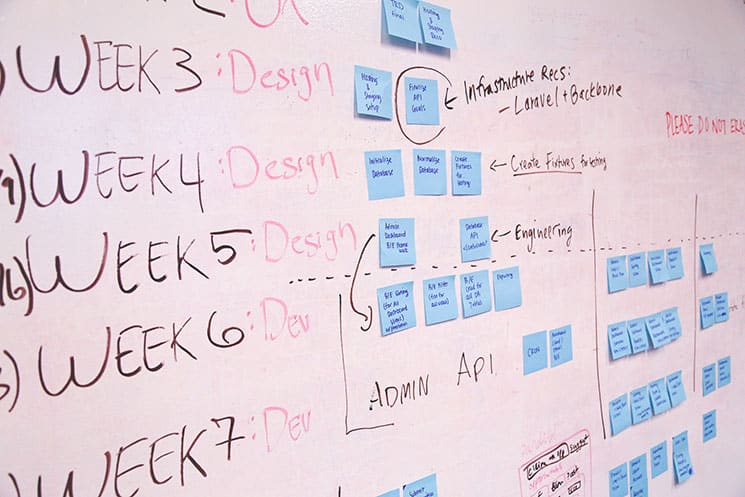 It is not enough to assign an identifier to a product to talk about traceability. The follow-up of its elaboration, from its arrival to its exit from the production chain and its distribution, requires an entire organization to think and set up. When traceability and production tracking are guaranteed, the contributions to which industry 4.0 can claim are considerable, on several levels, including those of quality, performance, safety and corporate image.
Traceability at the service of the company's image and safety
For the customer, knowing the origin of the product he is about to buy and consume is essential. This is what largely determines his choice and makes him prefer one brand to another. The most striking example is the food industry, which is particularly sensitive in terms of hygiene, freshness and product processing.
A company's image can easily be damaged, sometimes even irreparably and definitively, if gaps in its traceability are established.
Monitoring your production therefore also means caring for your identity and your perception by the public.
Often closely linked to the image, security is also one of the main interests and challenges involved in traceability. In the field of aeronautics, for example, the routing of aircraft parts is carefully examined and monitored during all stages of their use, maintenance and, overall, their life cycle. However tiny it may be, a faulty or counterfeit component is likely to cause major air disasters, costing precious lives and affecting the image of both airlines and manufacturers.
Unfortunately, there are many such tragedies in aviation history. The procedures for tracking parts have been revised and strengthened after each of these sad episodes in order to avoid new ones.
The automotive, IT and many other sectors are also full of examples of couacs with more or less serious consequences and which have led to mass product recalls. Incidents that, most of the time, could be avoided by a well applied traceability.
Traceability, quality and performance
When properly ensured, traceability makes it possible to collect a great deal of important and usable data throughout the production stages. The feedback required for traceability, the parameters recorded by machine sensors and data related to logistics flow, among other things, are crucial for quality and performance evaluation. They constitute a basis on which the company can rely to carry out predictive analysis work and make readjustments in its operations (process quality, production planning, supply chains, etc.). As such, traceability also makes it possible to improve the company's productivity and efficiency by identifying and correcting deficiencies that may affect them.
Traceability is therefore not only a question of compliance with legal constraints. It also and above all brings promises and competitive advantages for the company, which can use it as a basis for improvement on more than one level.
About us
Picomto is a SaaS  software solution to create, manage, share and analyze work instructions, maintenance procedures, internal procedures, after-sales support.