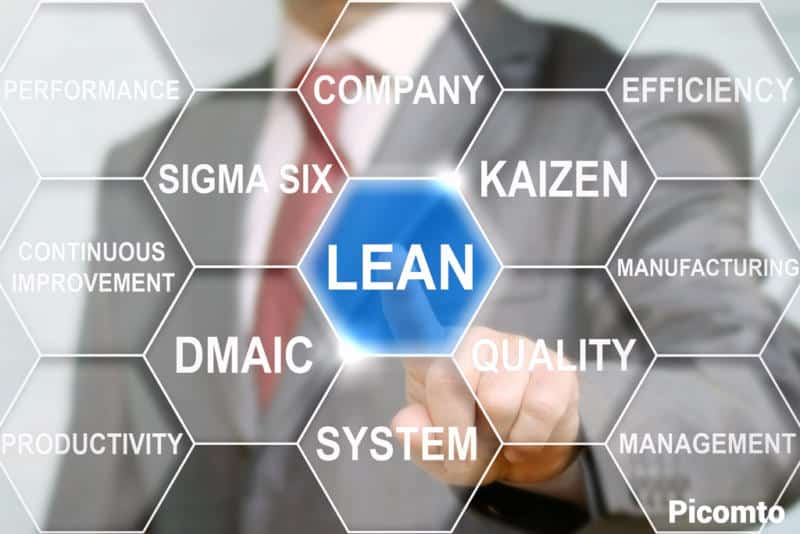 When it first entered the industry, Lean, as it was practiced at the time, was very promising. The improvements it made in several areas of business allowed very interesting levels of productivity and quality to be achieved, but this model has lost some of its beauty over the years. Not that it has become fundamentally obsolete, but above all, it is often the case that, in its implementation, it has not kept pace with the changes generated by the integration of new production, management and communication tools and methods.
In other words, the internal and external environment in which industrial companies live has undergone profound changes with dematerialization and digitization in all directions. A trend in digital transformation to which Lean has had to adapt, hence the birth of Lean Digital. What is it and what does its integration involve?
Digital technology for process improvement and waste elimination
In today's industry, monitoring the operation of machines has nothing to do with what it was in the relatively recent past (in the order of a few years). Big Data has spread widely, leading companies to brew massive amounts of data and use it for various purposes such as total productive maintenance (TPM). Failures are better predicted, and operations are better organized and executed using high-performance software.
Digital transformation also takes place at the level of process improvement, making it possible to model and simulate processes by designing multiple scenarios. This makes it possible to implement appropriate corrective measures, in particular by eliminating slowness, waste and non-compliance. In the end, processes become even more capable of supporting productivity, which refers to one of Lean's fundamental principles (process improvement).
Customer satisfaction boosted by digital technology
Lean also implies ensuring the improvement of customer satisfaction, on the one hand by providing a quality product that meets customer expectations, and on the other hand by strengthening the link with the customer through digital technology.
Lean Digital aims to exploit the full potential of digital tools in terms of increasing quality. By optimizing the processes mentioned above, there is less risk of ending up with a product with a defect or non-conformity.
At the same time, exchanges between the manufacturer and the customer are increasing considerably thanks to the increased proximity provided by the Internet and mobile applications. Companies can collect crucial information about customer preferences, purchasing behaviour, consumer trends, expectations, etc.
Valuing the human factor in the company
Finally, Lean Digital requires a better consideration of the company's human capital, from training to the shaping of workstations.
It encourages the development of teams by providing them with innovative tools and by promoting both a sense of belonging to the organization and the desire to carry out the common project.
The digitalization of Lean Management also means the dematerialization of visual management, with in-depth analysis and real-time display of key performance indicators (KPIs) on dynamic display solutions (screens).
In short, Lean Digital takes up the pillars of traditional Lean by supporting continuous improvement at all levels and by using the new possibilities offered by technology.
Using a Lean Digital Tool
Picomto, a solution for digitizing work instructions, is a component of Digital Lean. It promotes continuous improvement by providing operators and technicians with a tool to help them carry out their tasks and facilitate the collection of field data.
Feel free to contact our experts for more information.