In recent years, with the rise of digitalization, collaborative working has become the standard working method. In fact, opting for digital solutions proves to be an effective strategy for any company in order to ensure continuous improvement. Indeed, in practical terms, it provides considerable access to decision-making. Therefore, every operator will be able to access the latest information in real time. Hence, documents, e-mails and other means of communication become less useful.
From now on, time will be spent on solving problems than on searching information. Resorting to a collaborative tool like Picmoto helps limit the time wasted on a project.
What is collaborative working?
Frist of all, let's start by explaining what collaborative working is. We can say that it is a non-hierarchical way of working in which employees pool their skills and creativity in order to achieve a common goal. This cooperation is made possible thanks to communication technologies. These tools have become essential for improving the productivity and creativity of operators involved in a project or even those working remotely.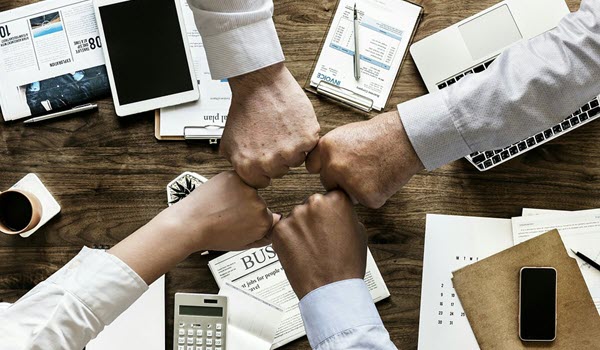 Note that collaborative working favors exchange, communication and knowledge sharing. Without hierarchy, all operators are placed on the same level. Each one of them has the opportunity to submit ideas and provide their opinions. As a result, relationships are horizontal and the responsibility is collective.
The impact of digitalization on collaborative working
Digitalizing your industrial site is a global strategic project that can transform its operating mode. In fact, it is a long process that affects the way of working internally. However, it requires a real vision and thorough knowledge of all the company's trade. In this section of the article, we will to demonstrate the influence of digitalization to promote collaborative working.
Simplifying relations between employees
 Adopting a digital collaborative tool facilitates dialogue between employees. It also improves the acquisition of new knowledge as well as the sharing of creativity. In addition, this digital solution builds trust with other team members.
The remote operator also benefits from the advantages of collaborative working. From his own personal working space, he can now participate fully in every stage of a project, even during the decision-making stages.
Thanks to the collaborative platform, any operator (remote or on-site) can access all the information he needs at any time of the day. As a result, teams benefit from total visibility of the project follow-up.
An overall improvement of productivity
With the implementation of digital collaborative working tools, it is clear that productivity is bound to improve. Having relevant information shared in real time, planning and organizing online meetings are all assets that can save a lot of time. In addition, operators avoid wasting time in useless trips and become more responsive. With collaborative tools like Picomto, they can easily integrate up-to-date data in real time. As a result, decision-making is accelerated.
On the other hand, this new way of working helps to stay ahead of the competition and stand out from it.
Picomto and collaborative working: using effective tools
As we have confirmed, in order to facilitate collaboration between the various employees, it is essential to implement effective digital tools. Traditional tools are no longer sufficient to disseminate information effectively. Today, there are several tools that promote collaborative working.
One example is Picomto. Thanks to this digital solution, employees will finally be able to work together effectively.
Picomto: a collaborative communication platform
This tool allows information to be exchanged and shared in real time without moving from your workstation. Another advantage is that the operator receives a quick response without wasting time.
On the other hand, this type of collaborative working tool is effective for newcomers in learning about and sharing work instructions. As a result, new recruits quickly become active and independent.
A tool for good organization
This collaborative tool can also be used to organize tasks, manage collaborative projects, create checklists, assign tasks to operators, check progress and share information…all of which helps to ensure a perfect coordination between employees.
In the same way, sharing process progress or making documents, materials and schedules available to new employees becomes practical and accessible.
Shared information storage
This collaborative solution enables you to store information and collaborate on common projects even remotely. In addition, operators will be able to easily organize real time data updates. This way, you can make working documents or processes more accessible to new recruits.
What can digital technology do for maintenance rounds on a Seveso site?
To be both responsive and efficient on all levels, each company has to redouble its strategy by following various technological evolutions. Nowadays, opting for digitalization is essential. In fact, paper materials are no longer sufficient to track a failure or to provide timely information. This is where digitalization comes into play.
Implementing connected digital tools for communication and information is essential. These solutions can be diverse like connected objects such as glasses, tablets or smartphones. These tools will enable you to process information quickly, efficiently and accurately.
Thanks to these digital solutions, you can easily plan, execute, and control all your field maintenance operations (curative, corrective and preventive maintenance). Operators can easily produce reports for both one-off and periodic visits.
Digitalizing the maintenance function ensures the overall performance of the industry by offering tangible gains in productivity, profitability and safety.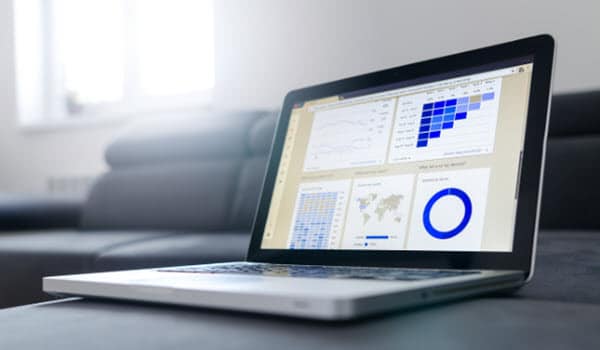 About Picomto
Picomto is your digital solution that helps improve project management in the workplace instantly. This collaborative tool improves team work and optimizes collective intelligence.