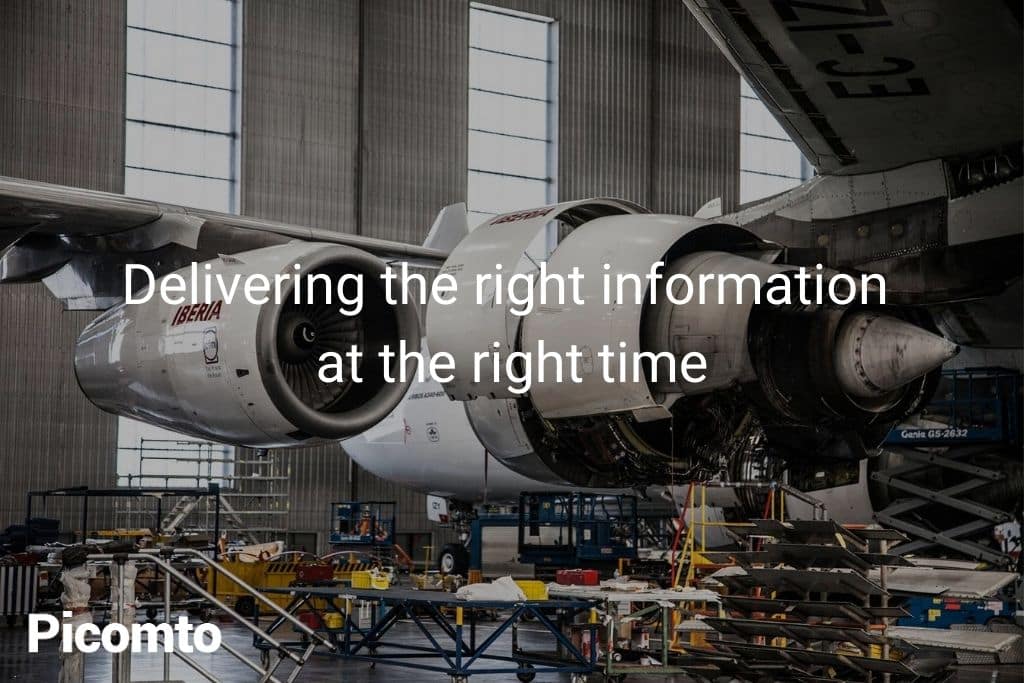 The aerospace industry is a highly competitive sector, where markets are difficult to obtain and maintain. Secondly, it is a cutting-edge field that involves increasingly complex technologies. Thirdly, aeronautics has a preponderant notion of safety, particularly that of passengers. Aircraft carry an average of 3 billion people each year. In addition, it is an activity in which margins are reduced, where it is vital to achieve savings and minimize operating costs.
Nor can we ignore the enormous economic and geopolitical challenges associated with it. States are putting all their weight behind defending the interests of aircraft manufacturers, manufacturers, equipment manufacturers and national companies. For all these reasons, companies operating in the aeronautics sector must have all the means at their disposal to develop their capacities at all levels. For them, digital solutions have become essential, from the design stage to follow-up work, assembly and maintenance.
The evolution of the digital tool in the aerospace industry
Digital tools are taking an increasingly important place in the aeronautics industry. Once used almost exclusively in design and conception, they are now present at all levels of the aircraft manufacturing chain, as well as in their operation. These solutions are used both in factories (assembly, production, maintenance, etc.) and on-board aircraft.
Each aircraft is monitored throughout its existence, as it has been for years, but everything is now recorded (parts changed, repairs made, flight hours…) on digital media that generate considerable amounts of data. Then, data analysis is carried out by other solutions to set up and program the necessary operations.
For example, CSeries, the new generation of aircraft launched by Bombardier, has a Wi-Fi system. This system provides accurate information about the aircraft for use in further predictive analysis.
Digitized work instructions for greater speed and accuracy
Aeronautics, like most industries, has also chosen to be seduced by the promises of digitized work instructions. For most of the actors in the sector, the transition to the digitization of operating methods was carried out in several stages. First, by moving from a paper version to a PDF version before using dedicated digital work instruction solutions that connect to company information systems in order to communicate data for the first time.
Digital work instructions allow operators to perform their tasks more quickly and accurately. The digital tool is there to make their work easier. They give them the opportunity to follow the operations to be carried out step by step and to know their progress. At the same time, it allows the right organizational and operational decisions to be taken to make processes more fluid.
Delivering the right information at the right time
In addition to manufacturing itself, maintenance is one of the areas most concerned by the integration of digital solutions.
These include augmented reality technologies, which display information in the field of view. But also, drones that have begun to be deployed to facilitate equipment control. 3D printing also provides solutions in terms of minimizing repair times.
What is obviously required is to have the guarantee of having the right information at the right time to limit the risk of error or delay. The aim is to keep control so that we can react quickly, as Boeing is doing with its global monitoring system. The American aircraft manufacturer can monitor the production of all companies involved in its projects through a centralized monitoring system.
Digital solutions are therefore asserting their presence in the aerospace industry on a daily basis. This trend is not about to weaken, quite the contrary. They offer so many opportunities and prospects for improvement that it pushes organizations to make profound changes. They must be able to adapt to the new data they provide: mega data to be managed and analyzed, new processes, new businesses…
Which solution to choose?
At Picomto, we develop Digital Work Instructions software that allows workers to have the right information at the right time in a digital, multimedia format adapted to their use (Tablets, smartphone, touch screen, smart glasses, augmented reality…)
If you would like a demonstration of our solution, contact us by following this link.