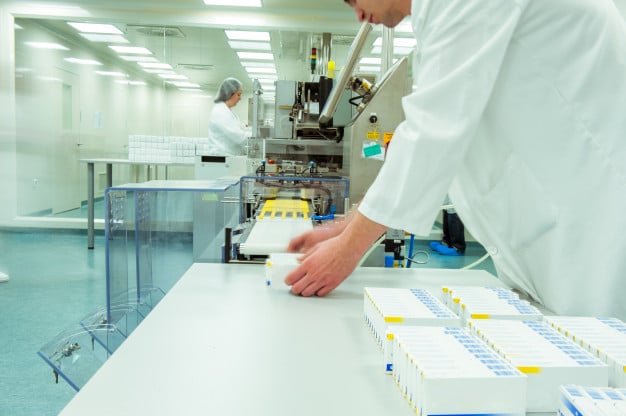 SOPs (Standard Operating Procedures) are part of the industrial documentation essential to the proper functioning of a plant. They are also referred to as Standard Operating Procedures – SOPs, even though the term SOP is the one most often used even in France.
The importance of SOPs is much more accentuated in the pharmaceutical industry which must comply with regulations and standards.
Let's find out what they are!
Standard Operating Procedures / SOPs: What is it?
To simplify matters, an SOP provides a detailed description of a given procedure in order to indicate to the operator how to carry it out in the standards. The pharmaceutical industry, being focused on particularly sensitive processes, uses SOPs to train staff, ensure the retention and transfer of know-how, and standardize the resolution of recurring problems.
What are the uses?
Training of new employees.
Training of collaborators on how to solve problems that may arise.
Ensuring the continuity and compliance of the various processes.
Facilitate the reproducibility of procedures.
Avoid risks by describing how to intervene.
Comply with the standards and regulations in force.
Types of SOPs in the Pharmaceutical Industry
In the pharmaceutical industry, as in all other fields, SOPs can exist in different formats. Thus, you can create your SOPs as bulleted lists, flowcharts, photos or any other annotated graphics.
However, it is necessary to ensure that SOPs are simplified and precise to facilitate their understanding and application.
Also make sure to respect certain general rules:
Include company name
Write a descriptive title
Insert identification and control numbers
Clarifying the goal
Specify responsibilities (specificity of tasks, assignment of activities, certification and qualification requirements)
Clear description of the different steps
In case data is involved, it is necessary to include the necessary calculations.
Regardless of the SOP format, they must be easily identified, tracked and controlled. This applies, in fact, to all industrial documentation. For this reason, the digitization of SOPs is essential to comply with the standards.
Why digitize SOPs?
Unfortunately, in practice SOPs in the pharmaceutical industry are too often constructed and implemented for regulatory purposes only. As a result, they have been built for years as "houses to which one would add a room for each life event", gradually losing their overall coherence.
Each deviation (non-conformity / deviation from the standard process) is an opportunity to add a page, a paragraph or a sentence. As the years go by, the document becomes heavier and heavier, less and less usable for the operator who prefers to use his memory rather than to find the right information hidden in a document that is often unusable.
The paper format is now outmoded by the digital tools available to the pharmaceutical industry.
Some good reasons to digitize
Here are some good reasons to digitize standard operating procedures :
The transfer, verification and approval of CSs in paper format can cause inefficiencies. In fact, these interventions represent a significant waste of time in the industrial environment. Picture an operator who needs a specific SOP to perform a well-defined task. If these documents are stored in paper format, the operator will have to search many documents for the information required.
The paper format is not compatible with an accelerated evolution. In fact, in a growing industry, the procedures and problems encountered are multiplying rapidly. It is therefore necessary to opt for a scalable system for managing SOPs and industrial documents in general. This makes it easier to update and create new SOPs more efficiently.
SOPs are continuously monitored to ensure compliance with standards. Digitization of SOPs provides greater control and visibility over their use.
Operators must validate in writing on reports that they have applied the right procedure, in the right version. Thanks to digitization, proof is immediate, with no action by the operator thanks to the real-time recording of who did what with what document. There is no more risk of signing the document when the critical task has been done from memory without following the procedure.
No more need for checklists next to SOPs, thanks to the real-time recording and the implementation of digital forms directly in the documents..
Which solution to use to digitalize them?
Picomto is a digital work instruction solution that addresses many of the issues faced by the pharmaceutical industry. To be able to create in a simple and fast way a SOP thought for the operator, to make available only the latest versions of documents and to be able to trace all interactions.
Do not hesitate to contact our pharma expert at this link who will be able to answer your questions.