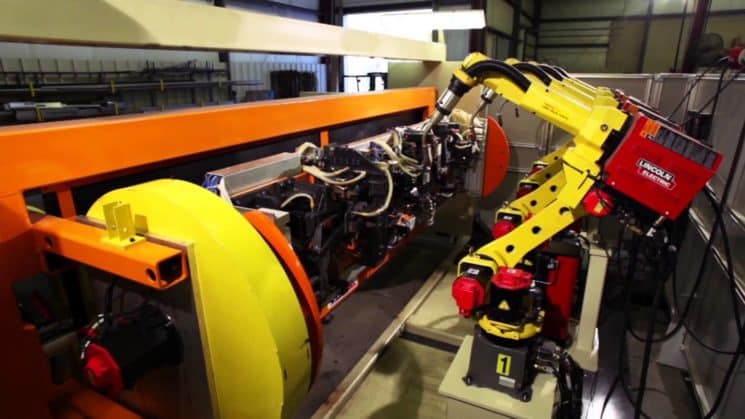 Maintenance is vital for any activity in industry, because it is the key to maintaining the operational capabilities of equipment. It is also the one that maintains the life span of the means of production and therefore their heritage value. But it is not enough to wait for a failure to occur before reacting. This would lead to a downtime whose duration would penalize the company in more than one way: lower performance, cost, impact on the image (failure to meet delivery deadlines, etc.).
Use preventive maintenance wisely
Preventive maintenance is one of the most important types of maintenance. It is based on the principle of action before the event occurs. It consists of carrying out interventions "at predetermined intervals or according to prescribed criteria and intended to reduce the probability of failure or deterioration in the functioning of an asset", according to the definition of AFNOR through its standard EN 13306:200.
Opting for preventive maintenance therefore appears to be a necessity, but it can only be effective if a certain number of conditions are met.
First of all, it is preferable to set up a preventive maintenance plan only for the main means of production. In other words, machines whose role is critical to the process. Interventions planned as part of preventive maintenance have a cost (certainly lower than when there is unexpected downtime) and applying them to all links in the chain would represent huge investments. On the other hand, it is recommended to reserve preventive maintenance for equipment where failures are predictable and predictable.
Respect normal operating conditions
A thorough knowledge of the means of production, of the specificities of the machines, is another imperative for the effectiveness of preventive maintenance.
Their reliability parameters must be perfectly controlled, and their use made in full respect of their normal operating conditions. Reliability here refers to the probability that a component will perform optimally (without failure) over a specified period of time and under specified operating conditions. It is based on mathematical data or estimates, and includes different criteria: deterioration phenomenon (ageing…), average lifetime, accepted risk of unexpected failure…)
The objective of preventive maintenance is therefore to ensure that the said component evolves in line with reliability forecasts, which excludes taking into account forced degradations caused by non-compliance with normal operating conditions.
Improve the flexibility of workstations and means of production
Flexibility is also one of the keys to optimal preventive maintenance. By flexibility, we mean the flexibility of stations and machines, i.e. their ability to change production series in a minimum of time.
This is the primary objective of the SMED (Single Minute Exchange of Die) method, according to which the time in minutes required for change should be counted with only one digit (less than 10 minutes).
Until about 40 years ago and the creation of this method by S. Shingo, series changeover times (the time between the end of production of the last article in a series and the production of the first good article in a new one) were not really considered important elements in terms of overall industrial flexibility. A SMED-type organization promotes the reconfiguration of equipment or substation by performing a set of operations during the time of the series change. An approach that involves identifying the operations to be performed, moving them over time (conversion), reducing the execution time or deleting them. It also implies a global consideration of operations (both upstream and downstream) and the precise identification of problems in order to be able to effectively remedy them within the framework of preventive maintenance.
Rethink maintenance and encourage its collaboration with production
Nor can preventive maintenance be improved without rethinking the maintenance department. It requires to manage industrial maintenance differently, in a more rigorous and structured way. This includes, for example, reorganizing and clarifying procedures for purchasing and managing spare parts stocks, ensuring traceability and monitoring of preventive interventions, and ensuring that data are collected and used effectively.
The direct link between maintenance and production is also crucial for the optimization of preventive maintenance.
The two services must evolve in close collaboration to achieve this objective of making prevention operations truly efficient and effective. This means in particular involving operators more, who use the machines every day and therefore know them better than anyone else. It is even possible to delegate simple maintenance actions (filter changes, lubrication, etc.) to them instead of systematically reserving them for maintenance technicians.
About Picomto
Picomto is the web and mobile software solution for creating, managing, sharing, consulting and analyzing visual work instructions.