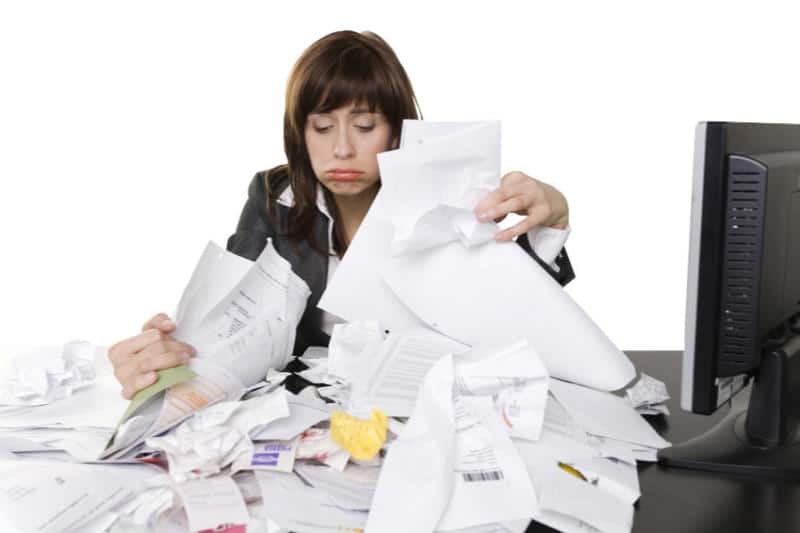 Dematerialization, zero paper, digitization of processes, digitization of documents… These are all expressions that we find in today's industrial world and that describe an ever more intense evolution. Between the quest for maximum efficiency, the quest for savings, the simplification of tasks and environmental issues, the elimination of paper in workshops is an approach with multiple benefits.
Less time wasted, more productivity
Migrating to a paperless organization and operating model is obviously intended to increase efficiency. This implies reducing the time wasted, for example, in searching and filing documents. There are software solutions available to create and manage technical documents digitally and that will allow operators to have the information they need on their workstations as quickly as possible and with a minimum of handling.
In the production workshop, digital input forms are easily adapted to all aspects of the mission: the part to be manufactured, customer requests, etc.
The time that employees do not spend searching for the necessary data is the time that they can spend on improving productivity and quality.
Dematerialization of documents: organizational added value
With the ever-increasing amount of data (Big Data) to store, analyze and communicate, staying on paper would be an aberration for today's companies. In addition, recent regulations require that a certain amount of information be kept for legal, accounting and traceability purposes. Digitization makes it easier to store and process these large volumes of documents, particularly through online platforms (Cloud).
This makes it easier for employees to access information and ensure that they have the latest version of the document, which reduces the risk of error. The digitization of media and processes also makes it possible to know who had access to documents and have traceability.
Savings: reduction in management costs
Digital technology also makes it possible to considerably reduce the costs associated with the acquisition of paper and office supplies, which no longer makes sense in an era where laptops, tablets, smartphones and other mobile devices are omnipresent. These are direct savings, but other indirect forms are also achieved, such as saving physical space, reducing storage and archiving costs for industrial documentation. The routing, duplication, printing and filing of documents consume a lot of money when they are on paper.
At the same time, consuming less paper has a strong environmental dimension, since it is from trees that this material is created; this approach helps to preserve entire forests, which also helps to improve the company's image both with its customers and its partners. Nowadays, greater importance is given to the policies pursued by industries to control their consumption of energy from non-renewable resources and their greenhouse gas emissions, among other measures to protect the environment.
Picomto is the european leading software of digital work instructions for industrial companies. Do not hesitate to contact us to know more.