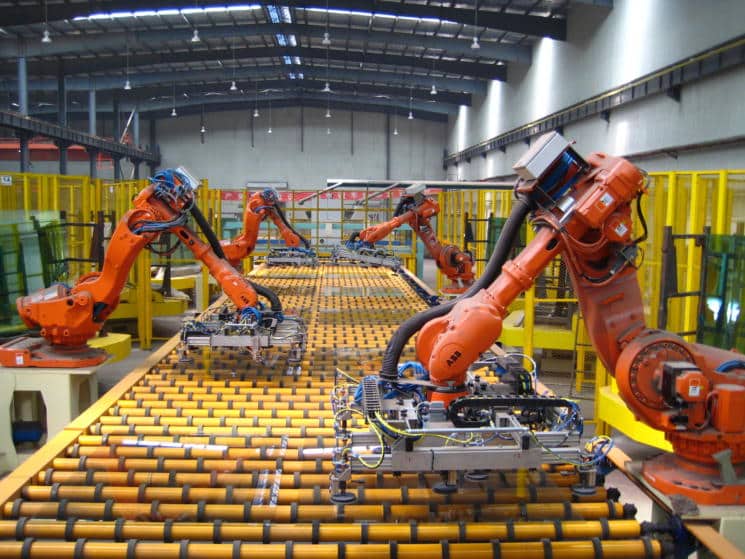 ICTs have invaded the industry for several years now and foreshadow what the plant of the future will look like. The new tools offered by spectacular technological advances, both in terms of hardware and software, are both promising and transformative in the organization and execution of work. Digital Manufacturing, in which the manufacturing process is fully digitized, is based in particular on intelligent and connected operations and equipment, offering a vast potential in terms of productivity gains, cost reduction and competitiveness.
True connectivity within the company
With the advent of new digital technologies, there is a boom in connectivity and interconnections within the various company bodies. One example is the headquarters and production units are geographically separated, but they can nevertheless share information and align their actions for enhanced coordination. Digital Manufacturing, therefore, goes far beyond the "manufacturing" dimension and also covers equally vital aspects, such as workflows and information flows. This increased harmonization at all levels contributes to process improvement and productivity gains.
Digital Manufacturing, which characterizes the factory of the future, is added to the organizational principles of continuous quality improvement and the resolution of production problems, such as Lean Management. The objective is to fight against waste and defects while controlling flows, delays, waiting times, costs and inventories, the hardware and software used in Digital Manufacturing help to improve all these aspects and thus optimize process performance.
Assistance in supervision and decision-making
Digital Manufacturing as part of smart manufacturing also includes the digitization and automation of production monitoring, particularly of the condition and performance of machines. Previously, these demanding, complex and crucial tasks were dedicated to operators and experts. Since the human eye is not infallible, errors, malfunctions or warning signs of them could escape inspection. This work is now being devolved to modern surveillance and monitoring tools, collecting data through sensors and analyzing them in real-time for transmission to the relevant staff and managers. This saves a considerable amount of time and greatly improves the accuracy of information collection and interpretation. As a result, it becomes much more obvious to plan and organize maintenance interventions, especially preventive ones, for a significant reduction in downtime and costs, as well as greater efficiency.
A favourable environment for the emergence of new concepts
By profoundly modifying the factory ecosystem, Digital Manufacturing contributes to the emergence of innovative and promising concepts, including mass customization. A principle according to which the company gives the customer greater possibilities to personalize the products it offers, without however giving up its mass production organization. By offering such an opportunity to the customer, that of benefiting from a unique product, the company has an argument that allows it to differentiate itself from the competition and thus ensures a real competitive advantage.
About Picomto
Picomto is the European leading software solution to digitize work instructions, maintenance procedures, checklists. Contact us for more information.